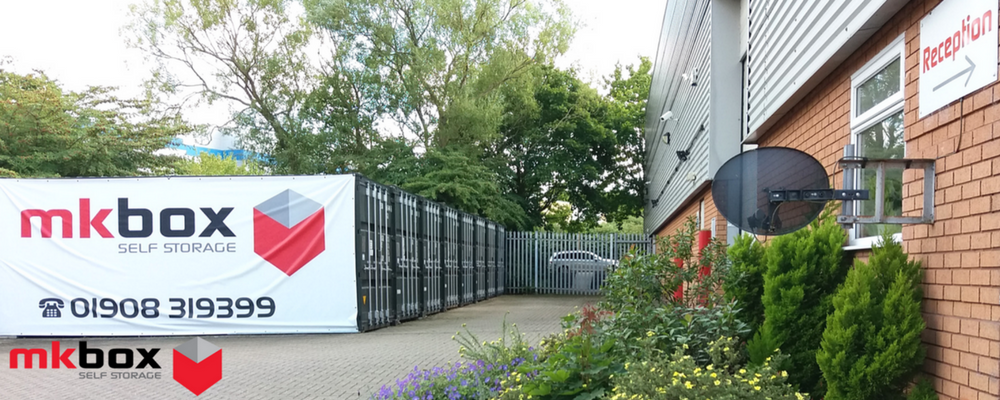 Self Storage Milton Keynes
MK Box Self Storage Milton Keynes was established in 2013 in Alston drive of the Bradwell Abbey Industrial estate. There has been a growing need for space in Milton Keynes for a while now hence the vast amount of new developments being built in areas like Newport Pagnell, Broughton, Brooklands, Stony Stratford, Crownhill, Redhouse, Wolverton and more. We also have a page full of tips and advice so you can benefit from some do's and don'ts.
Why Our Units Are Great For Household Storage
At MK Box Self Storage we welcome all to enjoy our excellent customer service and to make the most of our facilities. Our units can be used for either business, students or household storage and we offer competitive prices. House prices are on the rise and with sizes of new homes reducing householders are finding self storage facilities as the solution for their luck of storage spaces in their homes. We have introductory discounts for Milton Keynes residents and some amazing offers to be had.
We have recently introduced a man and van service to help local residents and businesses when using our storage facility. Due to high demand we would require advance notice to book our man and van. This service is very convenient as they can be hired on an hourly bases and in most cases can reach you within 2 hours of initial contact. All of this to make your experience using MK Box Self Storage Milton Keynes at pleasant one.
Offering Storage Solutions To Milton Keynes Businesses
Milton Keynes is expanding and is becoming the headquarters and warehouse location of many top brands including Daimler Mercedes-Benz, Homebase, Argos, River Island, VW Financial Services, Nissan, Rightmove, Makita, John Lewis, Kuehne + Nagel, Suzuki GB, BP (British Petroleum), YAMAHA Music Europe GmbH, Fossil UK and more.
Being based in Central Milton Keynes, any local businesses wanting to use a lock up, container storage or warehousing unit for long or short-term rental is very welcome. This is not just limited to these large household brands, they are available at competitive prices for small to medium size businesses, Ebay traders or local gardeners for storing their tools.
Directions To MK Box Self Storage Milton Keynes

We are located at 77 Alston Drive in Bradwell Abbey Industrial Estate and only 2 minutes drive from Lexus Car Dealership showroom just on the roundabout off the A5 in Stacey Bushes. The units are fully secured with 24 hour CCTV surveillance and with state of the art alarm system linking to MK Group Security who are also based in Alston Drive. This means you can always rest assured with MK Box Self Storage because MK Group Security being 1 minute from our premises they are bound to arrive in no time at all if and when alerted.
Areas In Milton Keynes That MK Box Self Storage Covers
We have been operating since 2013 and have been fortunate to have served a few businesses and residents from Stony Stratford, Tongwell, Kiln Farm, Bradwell, Bradville, Two Mile Ash, Stacey Bushes, Broughton, Brooklands, Central Milton Keynes, Stantonbury, Woolston, Woughton-on-the-green, Knowhill, Oldbrook, Great Holm, Crownhill, Campbel Park, Newport Pagnell and nearby villages.