E-Trader Storage
Any business that operates solely online like e-traders will not have a need for a bricks and mortar premises in the way that other businesses do because their need for space is a lot different. However, an E-Business will require space for certain things such as stock or equipment, depending on what the business does but there is a definite change in requirements.
Despite the change in the way an E-traders operates, it will need space and how it uses that space is very important. There is not a need to stack shelves for customers who might come into their shop because everything is done online and so, incorporating self-storage into the business module is the way forward. So, why is self-storage such a crucial tool for an E-traders?
E-Traders Storage Solution: Space that works
An E-traders that operates online will need space that works. This is because they stock that they need can vary in many different ways. As there is no physical shop, it enables a business owner to store goods without even needing to purchase a warehouse or office. This can help to keep the costs down in a number of ways.
Security is Vital
As goods will be stored in a location that does not belong to the business, it will need to be secured in the correct way. As the business owner will not have control over the security, they will need to consider the security measures in place at the self-storage facility. There should be good CCTV, the correct perimeter fencing and alarms. This kind of security will provide peace of mind and enable the business owner to focus on the business needs.
Stock remains in a good condition
An online business requires goods to remain in the best position possible when it is stored. Therefore, a self-storage facility is the best option because often the units are warm, dry and in great condition. This means that the goods stay in excellent condition and do not deteriorate over time.
Around the Clock Access
Running a business does not stop and so, if the business owner or staff need to get stock or goods, then they need to be able to access the facility. Self-storage offers a practical solution to accessibility because it is open around the clock. This makes planning and arranging stock movement simple.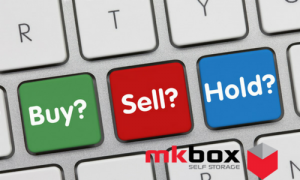 Flexible Storage to meet requirements
Every business has different goods and this means that self-storage facilities have to offer flexible storage. This means that it can be rented in different sizes and shapes and this provides complete control for businesses. If they need more space, they can rent more and if they need to downsize they can. This kind of flexibility is not possible when they own premises.7
Cut Costs
The great thing about Self-storage is that it offers a solution that can help to reduce outgoings. The price can be agreed beforehand and this means that the business owner will be in control of where money is spent. It means that businesses will not have to worry about rising property rental costs or the need to move to a larger property. This kind of ability to organise outgoings can seriously help profits.
E-businesses operate in a very competitive world, therefore, they need to think outside the box when it comes to how they run. Opting for space at a self-storage facility comes with so many benefits that the business can evolve and grow in new and exciting ways. Another option is container storage units.