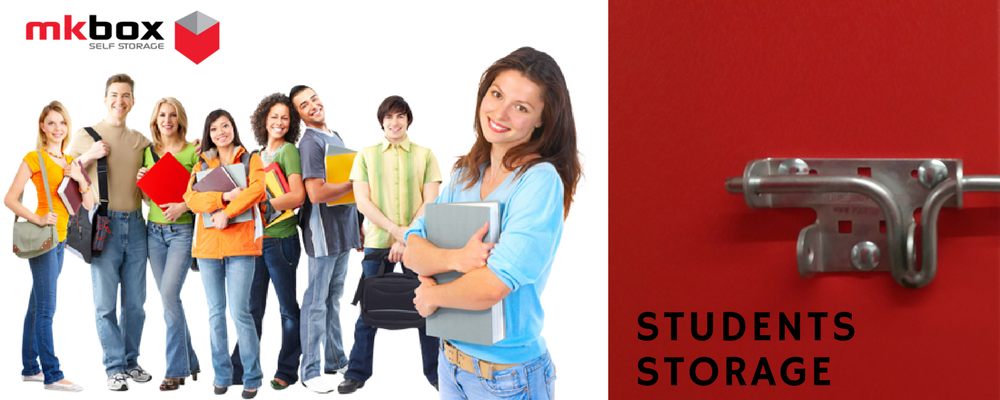 Student Storage
Becoming a student in Milton Keynes is an exciting time but have you got a student storage discount at MK Box yet? By growing up to become a college or university student it does mean that you have to make some serious changes in your life. It means that you will have to leave home and spread your wings but also have to find your own feet and manage your own life.
You could leave home with a lot of belongings to turn your student accommodation into something that replicates your home but this will mean that you will need sufficient space. Along with this, you will also purchase books, clothes, equipment and anything else that goes with being a student. Therefore, you could find yourself short on space. If this is the case then you will need to look at finding a solution that works such as self-storage.
Self-storage comes with so many benefits that it is the perfect way for students to store goods and lead a life that is more organised.
So why student storage?
Store as much as you want
If you already have a lot of belongings that take up space then self-storage can offer a simple way of dealing with the problem. This is a case of understanding the space you need at your accommodation and then choosing the correct storage for your needs. Of course, as time goes on, you might find that you need more space and so, you can then choose to rent a large unit.
No Concerns about Security
If you are putting personal belongings into storage then there is every chance that they will either have a monetary value or a sentimental value to them. This will mean that you need every assurance that your goods are stored in a facility that has the best security. You will need security cameras, intricate alarm systems and reliable perimeter fencing.
No Concerns about the Condition of your goods
Not only do you want your goods to be stored securely, you will want to know that when you come to retrieve them that they are in the same condition as they were when you deposited them. Therefore, you need a facility that is dry, has the correct humidity and cannot be accessed by anyone else.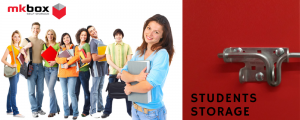 Easy Access
Depending on what you store you will need to know that you can access the facility around the clock. If you have stored textbooks, you might need to retrieve them quickly or you might want to store goods. Whatever your needs, the ability to gain access with very little trouble will only work in your favour.
Student Storage for your Requirements
A storage facility will have the ability to meet your needs in a flexible way. If you require more space then it should be able to provide you with more space and if you need to downsize then this should not be a problem either. This kind of flexibility can only help to improve the service but ensure that it meets your every need.
Keep Costs down
Being a student is all about cutting costs and keeping costs down. Renting a larger student accommodation will only set you back more money each month. However, a self-storage facility will provide a cost efficient way of storing your goods for a fixed and affordable fee each month.
As a student, storing your belongings is an important part of keeping organised and keeping a hold of some of you homely goods. A self-storage facility will help you to maintain a stress-free life while carrying out your studies.
After a student has enjoyed the benefits of using students storage discounts at MK Box Self Storage and completed their course, they may want to start their own business and start using our mailbox service.